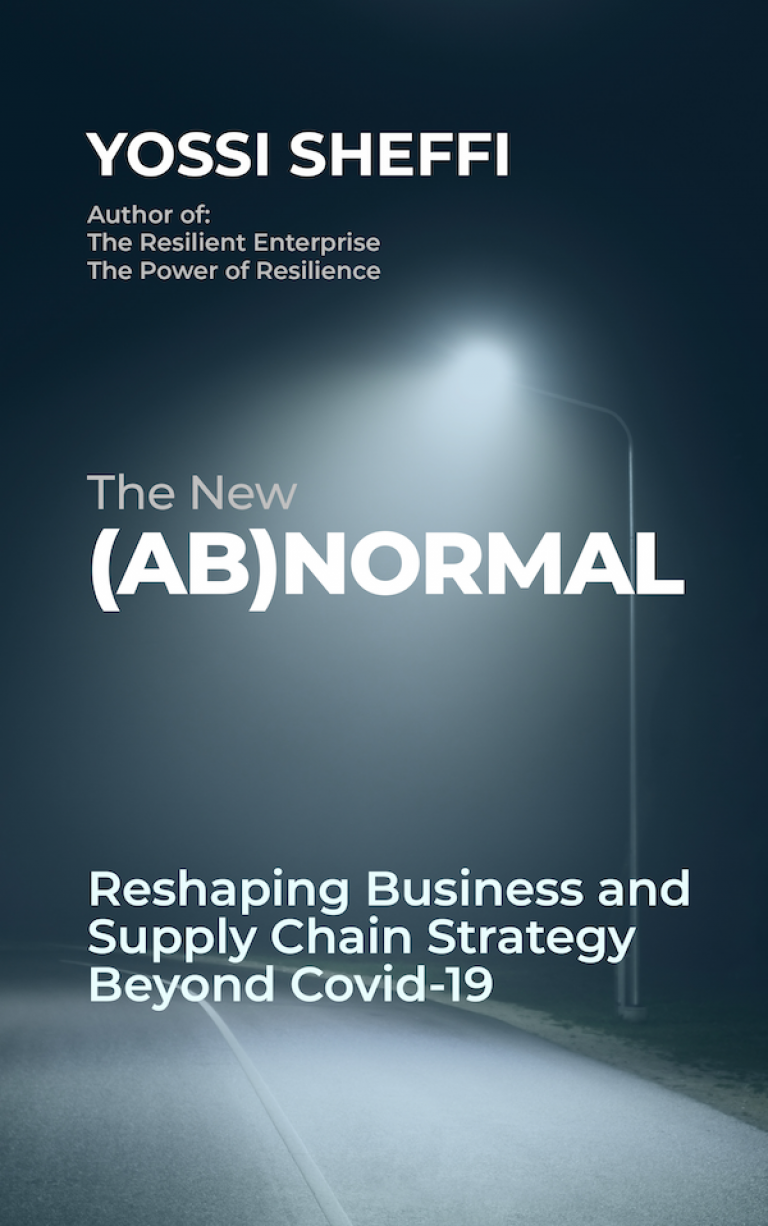 NEW BOOK: Now available!
The New (Ab)Normal: Reshaping Business and Supply Chain Strategy Beyond Covid-19
In his new book, The New (Ab)Normal, MIT Professor Yossi Sheffi maps how the Covid-19 pandemic impacted business, supply chains, and society. He exposes the critical role supply chains play in helping people, governments, and companies to manage the crisis. The book draws on executive interviews, pandemic media coverage, and historical analyses. The author paints a compelling picture of how the Covid-19 virus is changing many facets of human life and what our post-pandemic world might look like. This must-read book helps companies to redefine their business models and adjust to a fast-evolving economic landscape.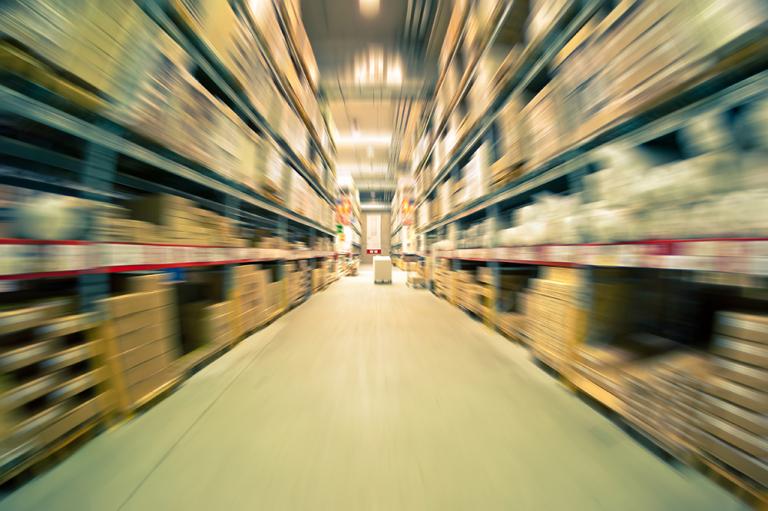 Latest Blog
How E-commerce is Reinventing the Humble Warehouse
The transient fulfillment center is symptomatic of more profound changes in last- mile supply chains inspired by e-commerce demands. Nowhere are these changes more evident than in warehousing. The warehouse, a mainstay of supply chains, is getting a makeover as retailers move closer to customers so they can fulfill buyers' unquenchable thirst for instant gratification.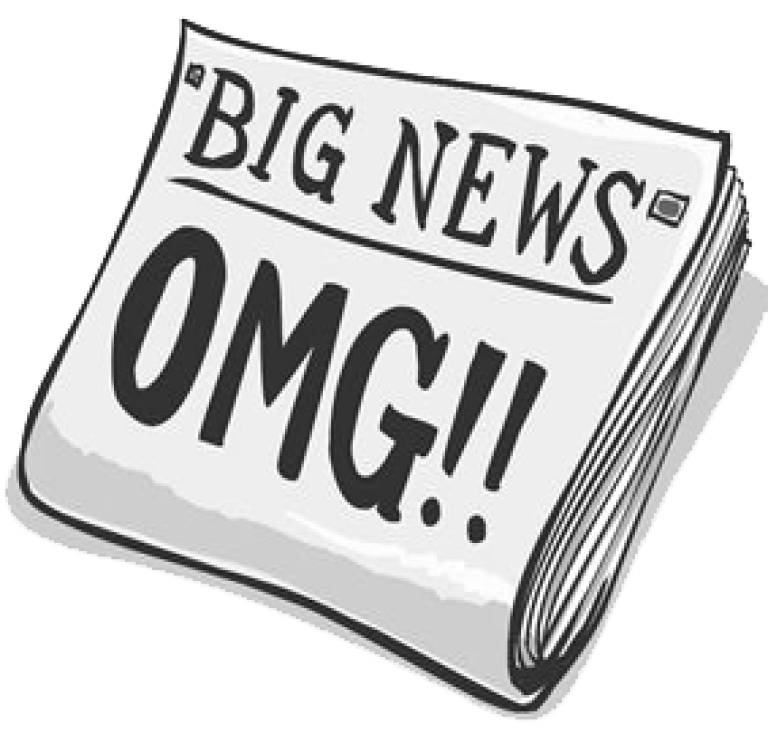 News
COVID-19 Updates & News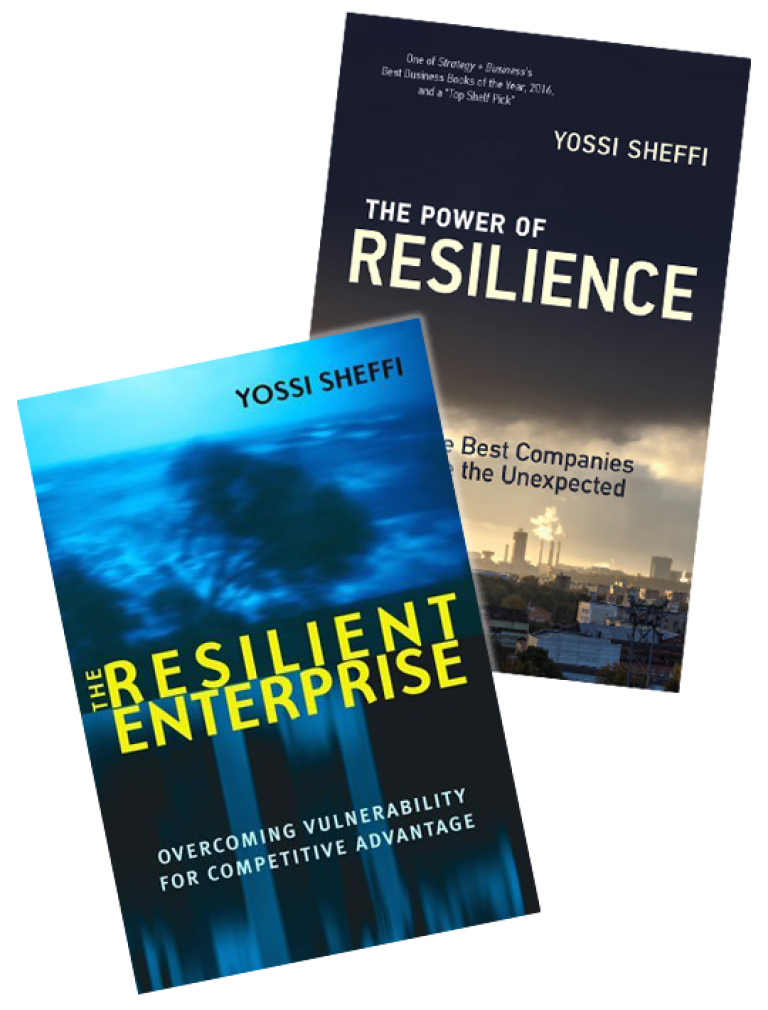 Relevant Titles
Preparing for and Managing Risk: The Resilient Enterprise and The Power of Resilience
Professor Sheffi has published six books throughout his career. During the global COVID-19 pandemic, two of those books have been in the spotlight: The Resilient Enterprise (MIT Press, 2005) and The Power of Resilience (MIT Press, 2015).
Choices made before a disaster can make a significant impact on a company's survival. In The Resilient Enterprise, Yossi Sheffi demonstrates the importance of being prepared, and how resiliency can benefit a company disaster or no disaster. And he shows how investments in resilience and flexibility not only reduce risk but create a competitive advantage in the increasingly volatile marketplace. Learn more...
In today's connected global economy, unexpected events can cause a ripple through the world's supply chain and affect companies everywhere. In The Power of Resilience, Yossi Sheffi explains innovative processes and tools for managing corporate resilience, as well as including fascinating case studies that illustrate how companies have prepared for, coped with, and come out stronger following disruption. Learn more...